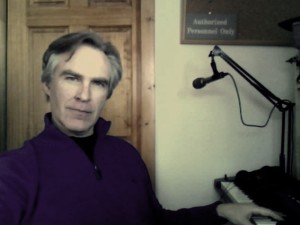 Hi, my name is Richard McDaniel (alias "the Scribe") and I administer Seven Emblems.com. The name comes from a particular formula I constructed where from a grid of 49 emblems seven can be chosen and a sonnet is created that is unique to the choices. Click here to choose your emblems to create your unique sonnet.  If you subscribe a new sonnet will be emailed to you each week for the duration of your subscription. The meaning you derive from them is unique to you but as the poet I am exploring most often the contrast of fear and love and how you can manifest more of the latter and less of the former.
It is as a composer that I am most connected to my spirit.  I created "ZA" as a representation of that indefinable source of inspiration. I have included many of my compositions both classical and contemporary on the site.  You can hear the entire songs if you sign in or just listen to a short sample.  "ZA Songs" are more rock oriented and have lyrics. "ZA Tunes" are all instrumental and come in many flavors. One particular area I'm excited about is the Meditation Albums I composed and recorded under the heading "ELEMENTS".  Each uses binaural beat technology behind a grouping of four compositions based on a particular element, Earth, Fire, Water and Wind.  Click here to learn more and listen to a sample.
I have also included three booklets of poetry, "Eden" ,"Eye the Poet" and "Love Sonnets" under the heading "ZA Speaks".
I hope you enjoy what Seven Emblems has to offer and come back often as more music and writings are added.
The Scribe